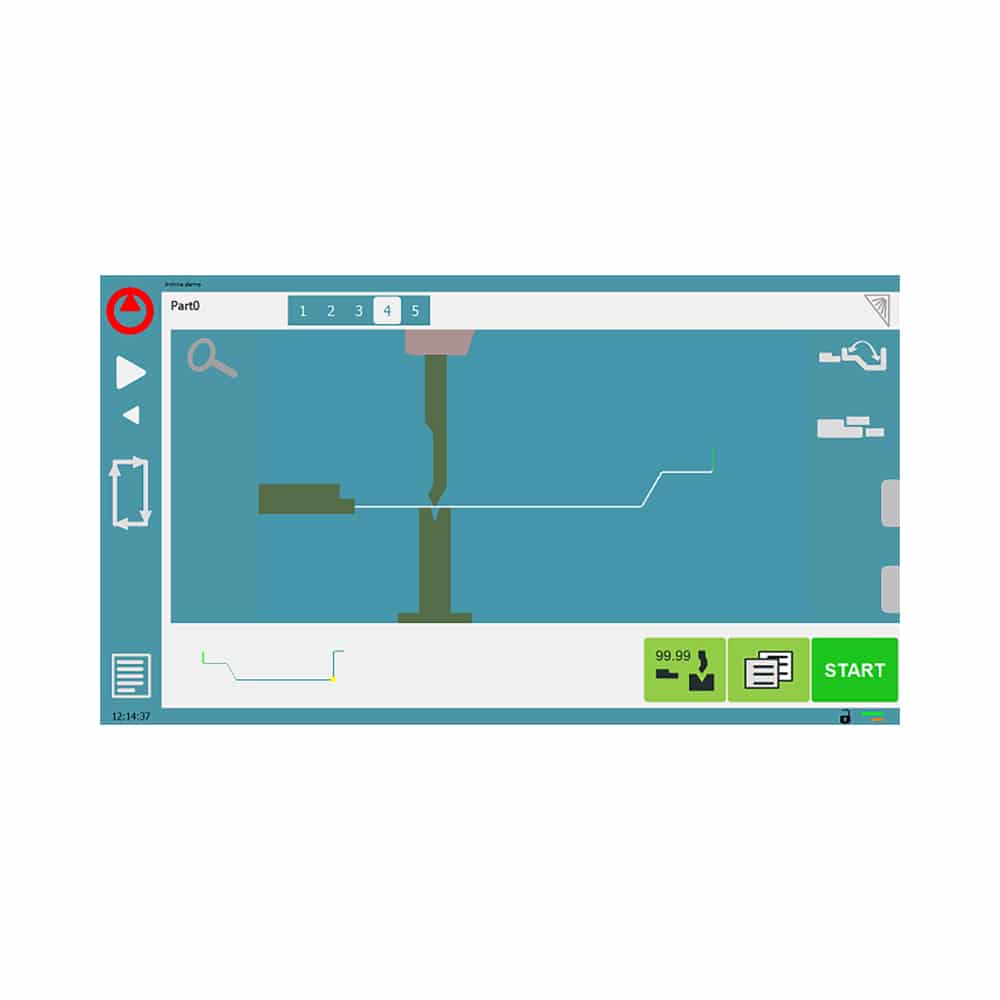 VisiTouch Offline
The offline software VisiTouch 2D enables in a quick, easy and efficient way, to select the tools, to program the parts, to define the bend sequences and to simulate in 2D for checking collisions.
The PC offline software VisiTouch allows transferring tools and programs to all CybTouch, VisiPac and VisiTouch controls.


Features:-
Main Features
User friendly HMI, similar to the CybTouch's one, thanks to an intuitive programming.
2D graphical profile drawing (Touch Profile) and precise 2D program creation.
Automatic bending sequence calculation.
Maximizes workshop organization (production time calculation and checking parts feasibility).
Efficient tool for operator training and demonstration.
Converter to CybTouch platform.
Customer Benifits
Same User interface as the numerical control.
Efficient 2D graphical profile drawing, fast and precise 2D program solution.
Maximizes productivity.
Ordering Information
OFT-VST-2 PC offline software VisiTouch 2D with MX viewer.