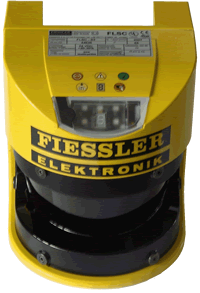 Safety laser scanner FLSC-S3S / ...
Our system solutions are based on meticulously designed and perfectly coordinated technologies which – needless to say - comply with all applicable international safety stipulations and standards. Take a moment to click through our large selection of hazard point, danger area and access safeguards.
integrated external device monitoring (EDM).
integrated restart interlock/restart interlock delay.
status display with LEDs and 7 segment display.
minimum response time 60 ms
configuration using PC or notebook.
configuration memory in the system plug.
increased resilience to external light and dust.
Protective field.
= 4m Radius, optionally= 7m
Warning field = 49m Radius.
Detection is dependent on the reflectivity.
190° scanning angle.
the contour of the protective field can be monitored.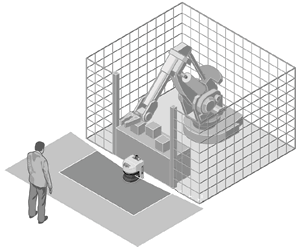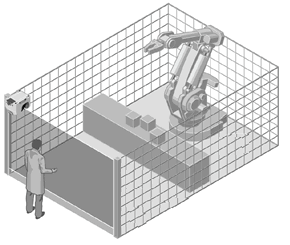 Hazardous area protection
The area is permanently monitored by the FLSC.
Access protection
The access is monitored permanently. For safety the floor is used as a reference.