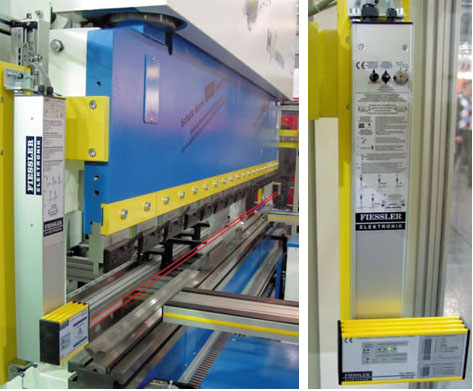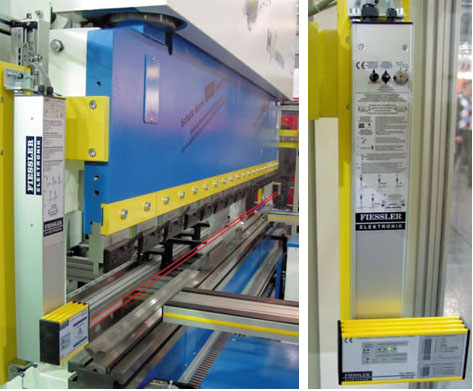 Pressbrake Safety System AKAS®-II
Area of application
Innovative finger guarding system for pressbrakes by following LASER optical safety light grids in front of the tool.
Finger guard works during the foot pedal controlled bending process => hands remain free for the operation with the slug.
Increase of productivity due to programmable adaptation of the AKAS® II to the individual overrun traverses of the machine.
Short change-over times due to all-automatic change-over to other tool sizes.
Press brake guarding.
Shears with pressure pad.
Blanking presses.
The Pressbrake safety System AKAS meets the safety requirements of category 4 according to EN 954 and prEN 61496, and the most recent requirements of prEN 12622.
Safety integrity level SIL 3 (IEC 61508)
Performance Level PL e (ISO 13849-1)
Safety category Kat 4 (EN 954-1)