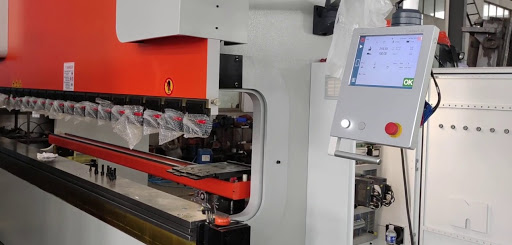 Industrial Automation
Numerical control (also computer numerical control, and commonly called CNC) is the automated control of machining tools (such as drills, lathes, mills and 3D printers) by means of a computer.
CNC automation is the number one way to get the most out of your CNC machine. It is easy to connect Xcelerate and Elevate, loading robots, to both existing and new CNC machinery. Universal automation solutions from make CNC automation possible for the entire machining industry. Whether the job at hand involves turning, milling, grinding, wire or zinc sparking, CNC automation has never been as accessible as it is now.
CNC machines come in various sizes and dimensions. Some CNC machines are suitable for heavy machining, while others can handle the frequent processing of for example plastic products. Regardless of the CNC machine you own, automation is often worth the effort involved. Your CNC machine will more than pay for itself. Automation can ensure longer-lasting production, which means less work for your specialist staff. Many of customers have first-hand experience of this.
If the batch size is large enough to run unmanned for one hour, this in itself justifies the use of a loading robot. For small batches, too, your investment is absolutely worth it. Xcelerate will enable you to significantly increase your daily production output. What is Xcelerate's secret? Not just the speed, but especially the continuity. Xcelerate is capable of doing the same work at the same pace for hours on end, does not become distracted and requires no breaks, phone calls or coordination halfway through the process. It delivers consistent quality. In addition, all those hours of unmanned operation are a real bonus.