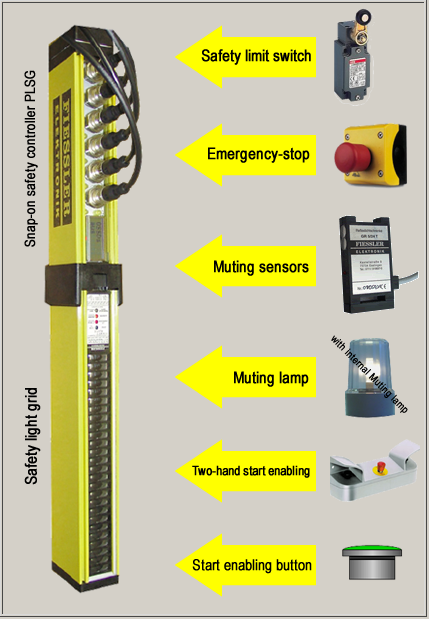 Series PLSG switchgear saves costs due to:
- direct on-site wiring
Short cabling distances
Reduced installation costs
Saved space in the switch cabinet
Integrated muting lamp
- direct connection of safety components
Elimination of the need for safety switchgear for emergency stop
safety door switching
two-hand control desk or cycle control systems
- minimal parameterization work
No software required
Short commissioning times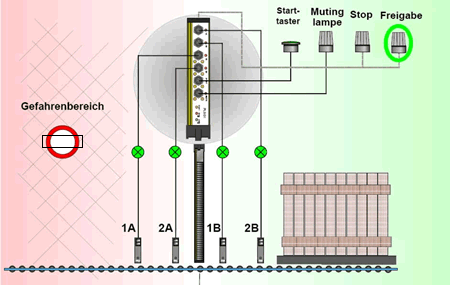 Function description
The muting function enables personal protection without impeding the material flow
Safeguarding access to automatic production plants.
Safeguarding drive-in openings to production cells.
Safeguarding palletizing plants.
Conveying and storage technology.
If the muting sensors are arranged properly, it is not possible to simultaneously interrupt any of the sensor pairs.
Models